Do you want to improve the authority of your eCommerce, rank in Google, and get more sales? Then you should know more about link building and the strategy to select and contact the ideal blogger for your niche.
What is link building?
Before we begin, it is important to understand what this strategy is all about. Link Building is an important marketing practice and one of the main pillars of SEO, which aims to increase the authority of your site through the generation of links to it.
Considering this and that in Latin America there are more and more blogs and influencers that set trends and constantly talk about brands on their websites, we must know the details to take into account to choose the right person to talk about our product or service.
We must not forget that the objective of link building is not to provide us with referred traffic. Thanks to quality sites linking to us, we can achieve greater authority in the eyes of Google.
For this we must take into account the following points:
1- Knowing our keywords
Keywords are the words that people use to search in Google. The search for keywords should be the basis to start our content strategy since, in order to generate the content, we must know the words that users use to reach our website.
2- Study the competition
On the other hand, once we have determined what our keywords are, we need to know what our direct competitors' keywords are. We need to know what they are working on, what keywords are working for them, and what we can contribute that they are not offering.
3- Make partnerships with websites that suit your business
Bloggers or influencers will be the main link to achieve our goal. But before contacting them, we must know what we want to position to fit perfectly with the theme of the site. In this way, we will be working towards the naturalness of the link, since we must not forget that link building is a tactic that can be penalized if we do not do it in the right way.
Therefore, when we contact the influencer in question, we must emphasize that the post must be as natural as possible, giving the impression that we have not contacted him, and that it seems that he recommends us without prior agreement.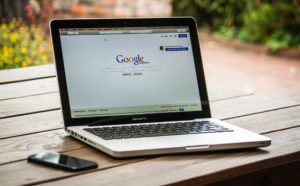 What should the generated content look like?
The keys to useful and attractive content for Google (and users) are two: quality and original content.
Mainly, the content must be of quality for a very basic reason. There are thousands of content on the Internet on the same subject, so Google will show before those that have a higher quality than the rest, with the objective that the user who searches receives the answer to his query.
But, what is quality? Quality content is well-written content, without spelling mistakes, structured by paragraphs related to each other, with coherent sentences, optimized with internal and external links, H2 subtitles, and keywords in bold, as the most important aspects.
As for originality, what happens is that there are many quality contents on the same topic. Then, as a differentiating point from the rest, it is important that the content is original and provides something new that the rest does not provide, so that, along with quality, its originality is highlighted by search engines.
These two variables will make that after publishing original and quality content, it will be positioned in search engines and will be shown as an outstanding result.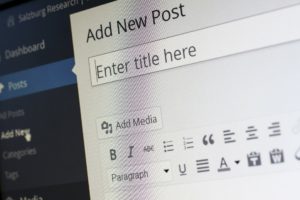 How do we choose the ideal influencer or blogger for our link-building strategy?
We have already discussed the quality parameters in terms of the content to be generated by the blog in question, but now we need to talk about the quality of the website. The more authority the linking site has, the better our strategy will work. For this reason, we need to use programs like MOZ or Majestic SEO to measure the quality of a website and check whether or not it is worth collaborating with them.
MOZ metrics
The Domain Authority (DA) is a value that determines the authority of a web page or an entire domain. When we talk about authority, we refer to the weight that a site has in the field of organic ranking. Its values range from 0-100 and represent the authority of a complete website. Moz calculates this metric in combination with the other link metrics like MozRank, MozTrust, the total number of links, etc.
Majestic metrics
Majestic SEO offers several metrics, the best known of which are Citation Flow and Trust Flow.
Citation Flow is a metric designed to inform us how "influential" a site is over another, according to the number of backlinks linking them. That is, if different domains link to each other, their CF will increase. It is not the quality of the links that matter, but rather the quantity.
And what's the difference with Trust Flow?
A site can have a lot of links, but only some of them will be quality and "trusted".
By quality links we mean if they come from a related topic, with original content and, above all, real traffic. The Trust Flow gives us the parameter of quality of the incoming backlinks to a domain because they count the number of clicks that a user must make from a trusted site to reach ours. Generally, it is of lower value than the CF, since you can have many links but not all of them will be of good performance. Even if we make sure we have very few high authority links, there will always be low authority links randomly created in blogs, forums, etc.
Here is a selection of fashion, beauty & travel bloggers for you to consider in your next link-building strategy:
Fashion Diaries
Pamela Stupia, is a journalist, blogger, YouTuber, and author of two sagas of juvenile books. She has been working for more than 10 years in technology digital media and a few years ago she started writing about other topics and that's how the blog was born. Her main topics are fashion and beauty for young people.
In her blog, you can promote keywords related to fashion and makeup, related to How to searches, such as: how to combine [garment], how to do my makeup for [conference], etc.
Get glam
Verónica Frágola, better known as Fruticienta. She has a degree in advertising and worked for some years in the marketing area of a cosmetics company, which allowed her to obtain the necessary knowledge about components, ways of use, skincare, and so on. Today she shares this learning and mainly the experience of using products through her blog.
In her blog, you can boost keywords related to informative searches of beauty products, such as: which is the best [product], how to use [product], etc.
Argentina and the World
Federico and Sol, an Argentinean couple who share their experiences traveling around the world. There you can find posts for each of the places they have visited, telling about their experiences.
In their blog, you can boost keywords related to informative searches concerning tour packages, airlines, lodging, etc. such as: what to do in [place], the best hotel in [place], cruises to [place], etc.
I already have the links generated, now what?
As we have seen, link building for SEO takes an important effort on our side, so once we have generated the links on the websites we must check them to make sure that the work has not been done in vain. Here are some of the most common problems that can ruin your strategy.
1- The generated link is nofollow
Links are intended to be used by both humans and robots. The details behind how they do this are different, which makes it possible to control where search engines can and cannot go. All we need to do is verify that our link does not contain the rel = "nofollow" attribute as this would be telling search engines not to follow this link.
2- Too many new links overnight
If you get a lot of new backlinks in a short period, Google will suspect foul play. They know that you can get thousands of links by paying or using link spamming software.
We must keep in mind that the "short period" is key in these cases. If it took us a long time or if we constantly keep getting new links day after day, it won't look suspicious. Some of the larger sites like Wikipedia gain thousands of links daily and don't have to worry about their rankings.
3- Anchor texts are poorly optimized
When creating a link, it is recommended to be specific with the anchor keyword or anchor text (that is why it is very important to do keyword research to know which one is the right one). In these cases, the ideal is to specify to the blogger in question what will be our main keyword to use.
Conclusion
Influencer marketing is a rapidly growing business strategy. Both companies and bloggers or influencers work to benefit from these relationships, so the trend will not change in the future.
It is important to remember that before our main marketing strategies, influencers are in a position to help and not only from social networks. If we want to expand the reach of the brand, find new customers, and improve our SEO at the same time, we recommend implementing this strategy, and if you need help, you can always contact puntorojo.